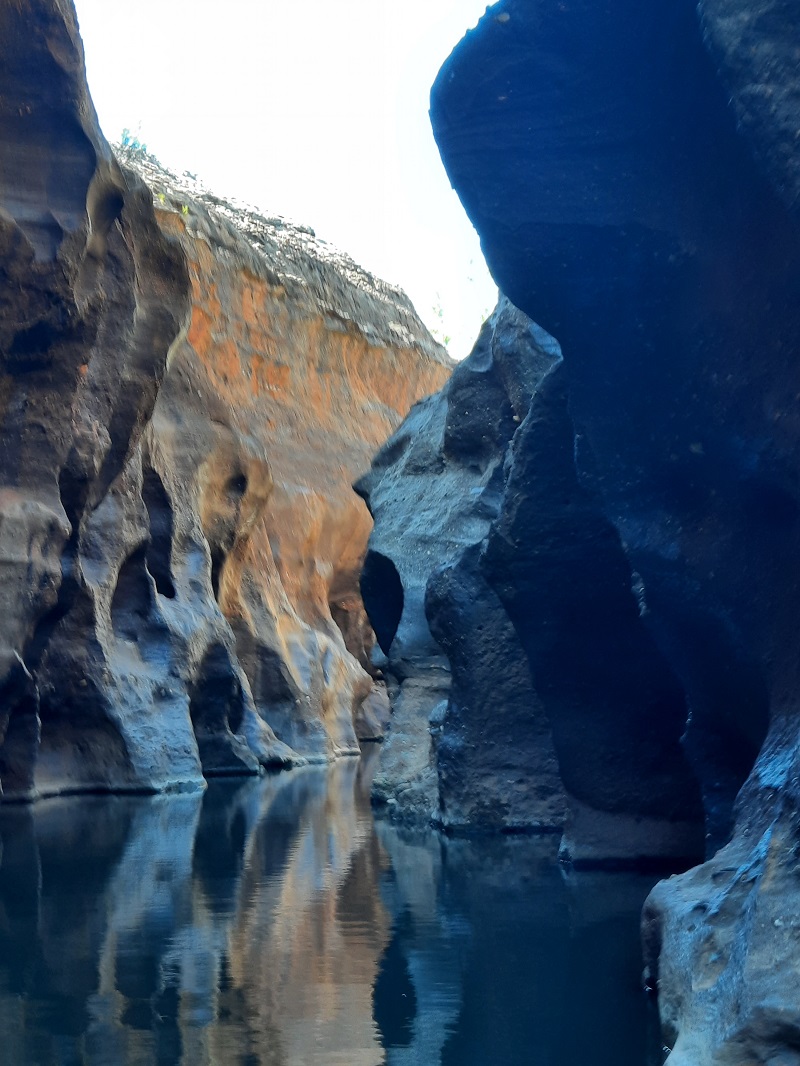 The narrow way
On a recent road tour of Queensland, we were privileged to be able to do a boat ride in the beautiful Cobbold Gorge. Upon entering the gorge, with its towering, colourful rock walls on either side, we found that in some parts it was only just wide enough for the little boat to fit through.
It brought to mind the words of Jesus:
But small is the gate and narrow the road that leads to life, and only a few find it." Matthew 7:13,14
Floating through the gorge was a bit like travelling through life along that narrow way. We travel through the shadows the world casts over us – focussed on self, success, ambition, pride.
There is a way that appears to be right, but in the end it leads to death. Proverbs 16:25 
But the gorge was beautiful. The narrow way too, is beautiful in its simplicity. The broken are made whole, the weak are strengthened, the empty are filled, the unworthy are chosen.
Have you found the narrow way?