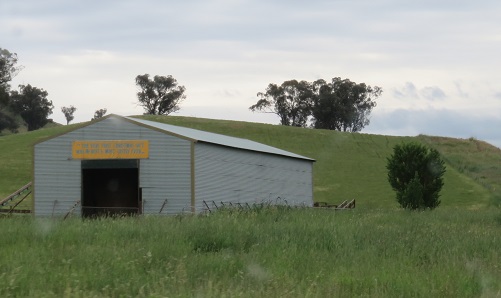 The truth about Christmas
If you travel along the Hume Highway not far from Gundagai, you may happen to notice a farm shed on a property beside the road. There is a sign over the door of the shed which reads:
THE VERY FIRST CHRISTMAS GIFT WAS The BEST & MOST COSTLY EVER..
As you receive or give a gift this Christmas, you might ponder for a moment why we give gifts at Christmas… in fact why do we celebrate Christmas at all?
But when the set time had fully come, God sent his Son, born of a woman…( Galatians 4:4 NIV) 
We have seen his glory, the glory of the one and only Son, who came from the Father, full of grace and truth.(John 1:14 NIV)
Although Christ was not born on what we call Christmas Day, Christians celebrate it as a time to reflect on his birth and its significance.  We pray that the message on the shed may touch the hearts of those who pass.