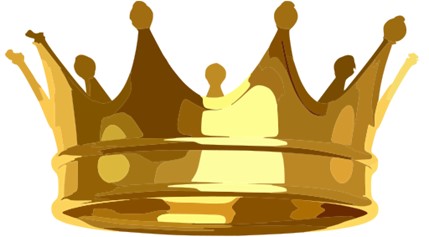 A new king
Worldwide there is mourning following the death of Queen Elizabeth II. During her incredible 70-year reign, the Queen displayed a life of dedication, service and enduring faith, which has earnt her the respect of millions of people.  
And now the crown is passed onto a new king, her son, – Charles III.
As Christians we also know another king – one whose crown was made of thorns.
"When they had crucified him… above his head they placed the written charge against him: THIS IS JESUS, THE KING OF THE JEWS." Matthew 27:35, 37
He is with his Father in heaven and we look forward to the time when he will return to earth and his kingship will be recognised worldwide:
In that day the heir to David's throne will be a banner of salvation to all the world. The nations will rally to him, and the land where he lives will be a glorious place. Isaiah 11:10  (NLT)
His government and its peace will never end. He will rule with fairness and justice from the throne of his ancestor David for all eternity. Isaiah 9:7  (NLT)