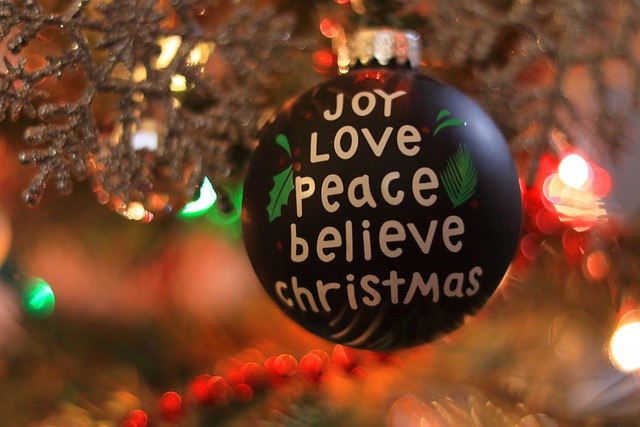 Christmas - a time of love, joy and peace for all?
It is December and in the Christian world at least, people are preparing for Christmas. The cards, ornaments, lights and signs say it is a time of 'love, joy and peace'. But is it?
For those in damaged or abusive relationships, or experiencing loneliness, there may not be love; for those who have lost loved ones or are coping with serious illness or poverty, there may not be joy; for those in war ravaged or tightly controlled regions, there may not be peace.
But Jesus has told us that even when external circumstances dictate what happens in our lives, for those who believe in him, it is still possible to experience these emotions within ourselves.
When Jesus knew the time had come for him to be crucified, he understood that his friends would be confused and upset by all that would happen, so he spoke to them about these three things. He was giving them assurance that no matter what happened or what they would go through, he would still be with them in spirit just as he is with us now.
My command is this: Love each other as I have loved you. Greater love has no one than this: to lay down one's life for one's friends. John 15:12,13
I have told you this so that my joy may be in you and that your joy may be complete. John 15:11
Peace I leave with you; my peace I give you. I do not give to you as the world gives. Do not let your hearts be troubled and do not be afraid. John 14:27
This Christmas, may you experience his love, joy and peace within you as you feel the presence of the One born in a stable.